I was so happy to participate in my first Holly Bloggy Christmas Exchange. I can't tell you how happy I was to get my package in the mail…who doesn't like a package arriving on their doorstep?
So here's what I sent my new bloggy friend Kaci Hoffer over at

Favorite things I sent to Kaci…
Candy Cane lip gloss
…I love the game and I LOVE any kind of yummy flavored lip gloss.
Kit Kat Bars
…Really nothing I can say about these except that I purr when I eat them.
Gumby & Pokey
…I grew up watching the cuties on TV and the put a smile on my face.
SSS
…Skin So Soft hand cream. This is probably the best I have ever found!
Awesome stamp
…Just because Awesome is what I love to say and tell my kiddos.
Mr. Snowman
…I made an extra one this year just for my Bloggy Buddy Exchange.
I hope she liked her goodies. I know I did from my secret buddy Amy over at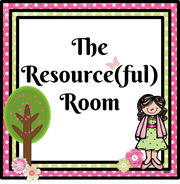 Look at the fun things I received…btw, I can't wait to wear my socks Christmas morning…
LOVE… <3…LOVE !!
Thank YOU Amy!!!